A Thought from Gulistan
The Rose Garden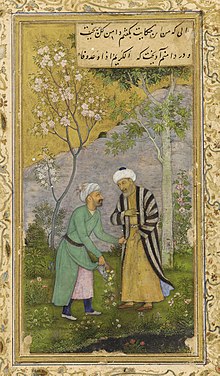 Back in 2009, while paging through some past editions of the Australian Road Rider from the days when The Bear was its editor, I came across, in the July/August edition of 2008, the following by-line to an article:
A traveller without knowledge is a bird without wings.
It was attributed to "Sa'di, Gulistan (1258)". I discovered that Gulistan is a collection of poems and stories by Sa'di, who was an eminent Persian poet of the medieval period.
Wikipedia tells us:
The Gulistan ("The Rose Garden") is a landmark of Persian literature, perhaps its single most influential work of prose. Written in 1258, it is one of two major works of the Persian poet Sa'di, considered one of the greatest medieval Persian poets. It is also one of his most popular books, and has proved deeply influential in the West as well as the East. The Gulistan is a collection of poems and stories, just as a rose-garden is a collection of roses. It is widely quoted as a source of wisdom. The well-known aphorism still frequently repeated in the western world, about being sad because one has no shoes until one meets the man who has no feet "whereupon I thanked Providence for its bounty to myself" is from the Gulistan.
The quote I found in the Australian Road Rider is nestled in maxim 50 of Chapter VIII of Gulistan "On Rules for Conduct in Life."
The full maxim reads:
Maxim 50

A disciple without intention is a lover without money; a traveller without knowledge is a bird without wings; a scholar without practice is a tree without fruit, and a devotee without science is a house without a door. The Quran was revealed for the acquisition of a good character, not for chanting written chapters. A pious unlettered man is like one who travels on foot, whilst a negligent scholar is like a sleeping rider. A sinner who lifts his hands in supplication is better than a devotee who keeps them proudly on his head.

A good humoured and pleasant military officer
Is superior to a theologian who injures men.

One being asked what a learned man without practice resembled, replied: 'A bee without honey.'

Say to the rude and unkind bee,
'At least forbear to sting, if thou givest no honey.'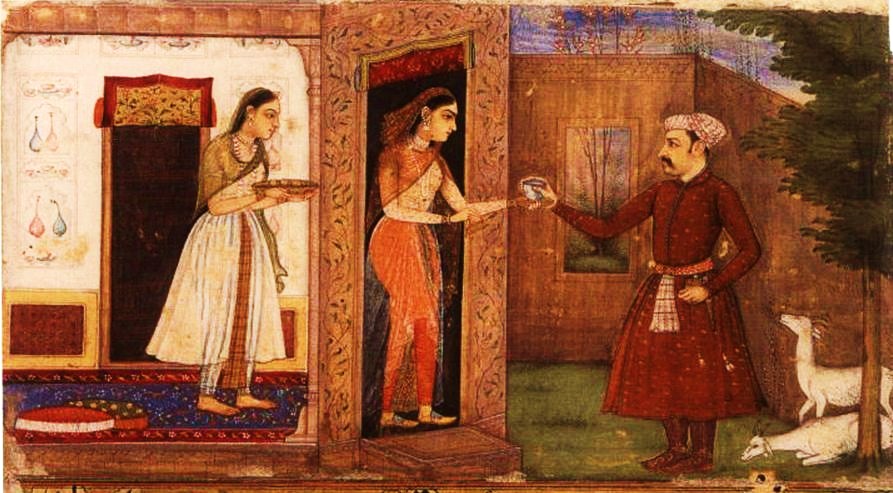 Lots of food for thought there.
A traveller without knowledge is a bird without wings I found particularly appealing; and must admit I have (albeit independently of Sa'di's sage advice) sought to ensure I always fly with wings. Hence a lot of effort goes into research ahead of overseas adventures. You'll find rough travel guides and other supporting materials on the pages under Meanders Abroad. They are my wings.
I was also taken somewhat by The Quran (Koran) was revealed for the acquisition of a good character, not for chanting written chapters. I couldn't help but to think how apposite in today's world when so many zealots chant the superficial without a thought for the context or real substance.
Thanks to The Bear* for introducing me to Gulistan.




A Modern Version: Land of Roses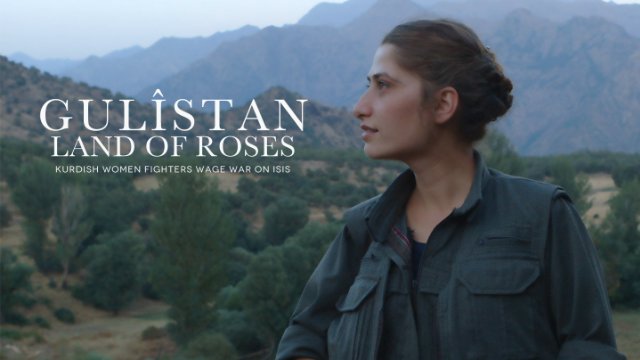 While wandering through references to Gulistan, I discovered something a tad anomalous.
Sa'di wasn't always particularly complimentary to women in Gulistan. In fact, one could be forgiven thinking that aspects of attitudes towards women attributed to Muslim sources are well reflected in pages of Gulistan.

It was refreshingly ironic therefore to come across a recent documentary (a joint German/Canadian production) on the female fighters of the armed wing of the PKI (Kurdistan Workers' Party) that is titled "Gulistan, Land of Roses". According to IMDb, "the mission of these female fighters is to defend Kurdish territory in Iraq and Syria, and defeat ISIS (the armed militants of the so-called Islamic State group), all while embodying a revolutionary ideal advocating female empowerment."
Here is the trailer in case you might be interested:



*aka Peter Thoeming, founder and long-time editor emeritus of Australian Motorcyclist, but recently more humbly describing himself as contributing editor.