Introduction
This site has been set up to share my motorcycling experiences with friends, fellow travellers and other interested surfers; and, hopefully, to provide some vicarious pleasures, as well as useful tips, information and insights.
It describes my motorcycle tours within Australia and abroad. It reports on experiences I've had 'on the road', such as hotels, camping, communications etc. I include my feeling about bikes Iíve owned and ridden at home and on overseas tours. Iíve got a few stories to tell by the fireside; and have a page on the odd things one comes across while riding.

I've also got a page on non-motorcycle meanders to share other adventures.

I plan to do a bit of blogging. And thereís an invitation for you to contribute through the guest book.
I hope you enjoy this site and find some useful tips at the same time.
You can read my Twitter comments by clicking on the icon below; and my blogs by either clicking on the icon below or the heading My Blog to the left.
The Dragon and Dragon Rider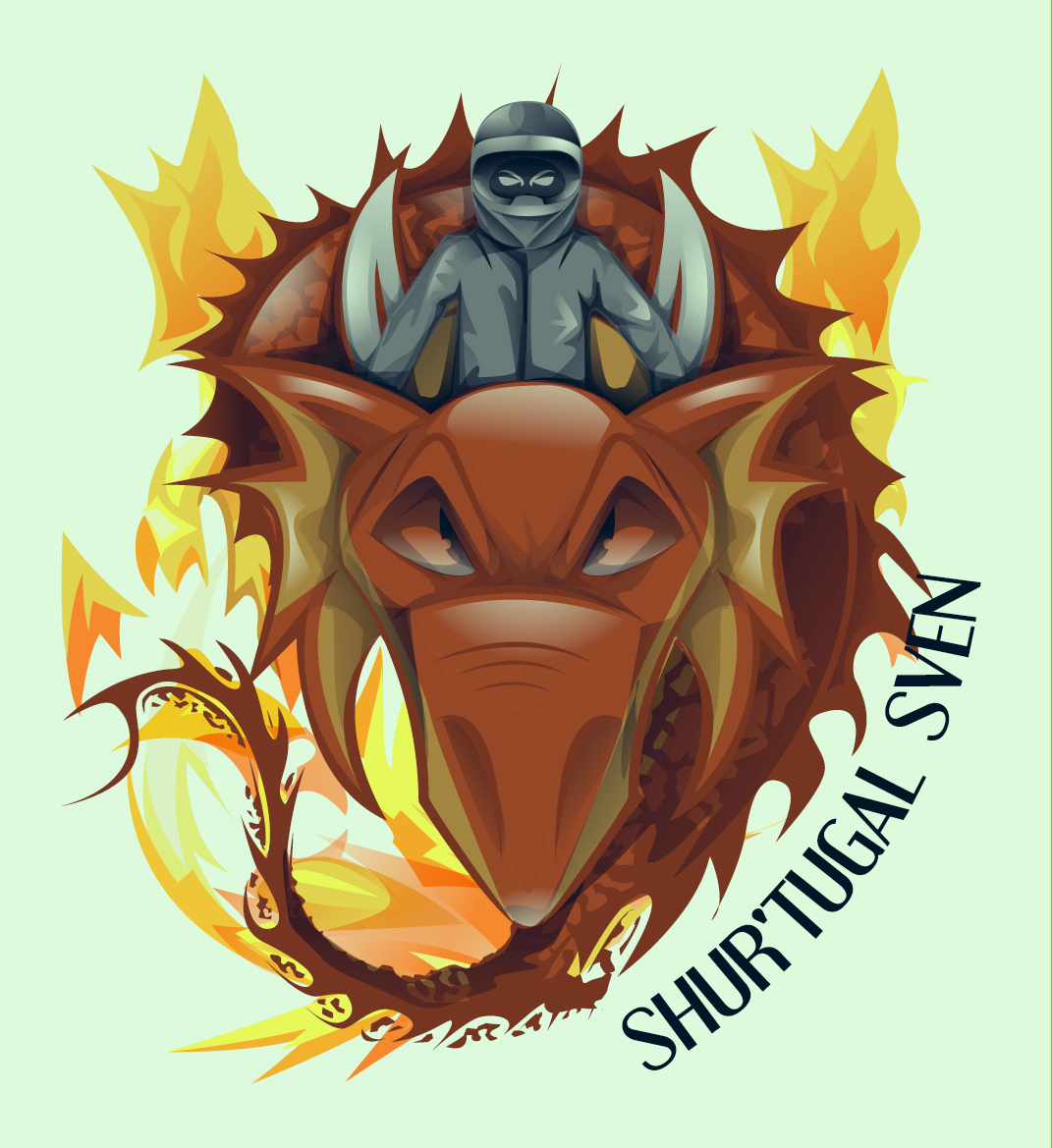 Youíll find the answer here.


The Obligatory Bits and Pieces
I'm trying to keep up-to-date with these, but I'm not always consistent. I don't feel the need to confine My Blog or Twitter to motorcycle issues. They're about whatever grabs me at the time. Take them on that basis. Follow me on Twitter - even on your mobile. Send me a message. I'd like to hear from you.

Blog Motorcyclemeanders


Twitter MCmeanderer

Facebook Motorcycle Meanders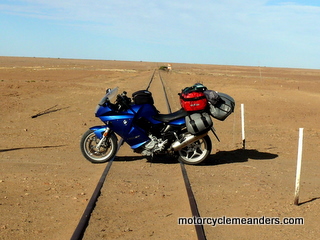 Movies of Tours
I recently got into GoPro. I first used it on the Tibet Tour in 2013; and then on South India Tour in 2014.
Itís only been more recently (June 2014) that I have made movies of each tour. You can watch them in larger format on the tour pages. Donít forget to click on the settings icon (the cog) at right bottom of video frame and select HD720. Then watch it in full frame
Tibet


South India






Mongolia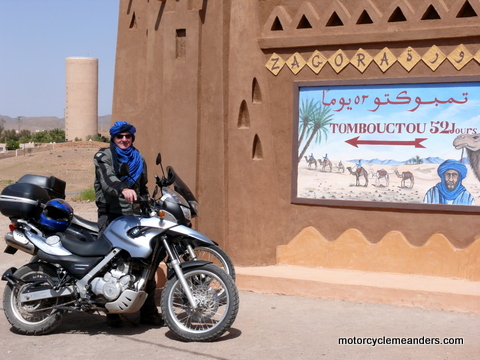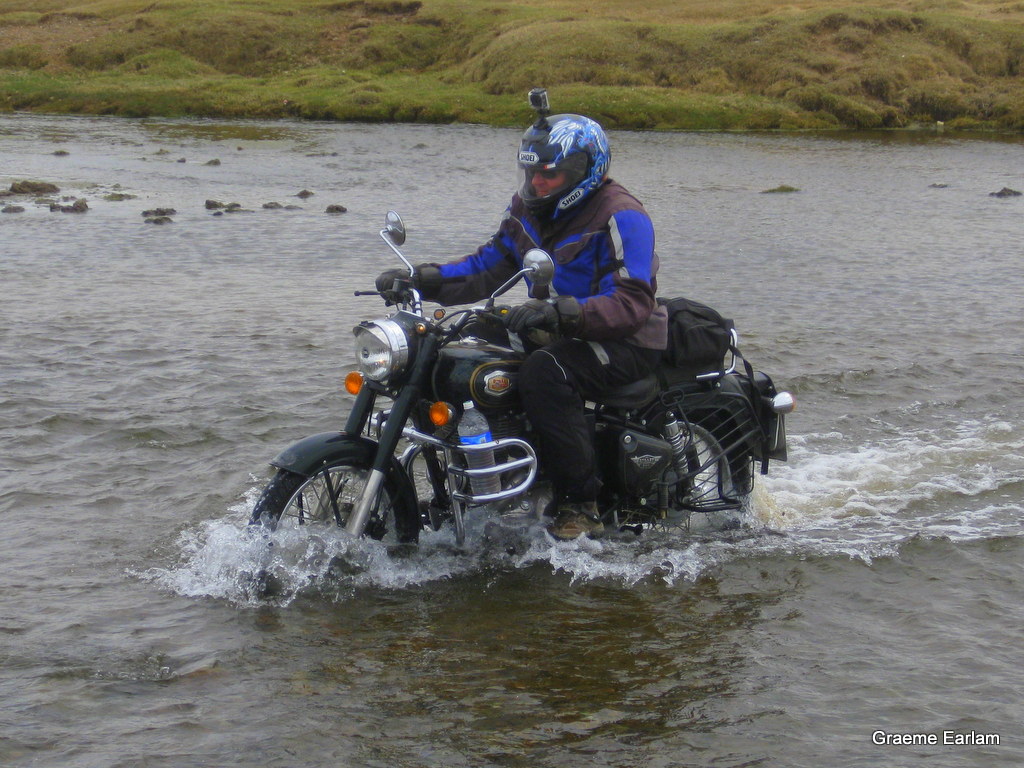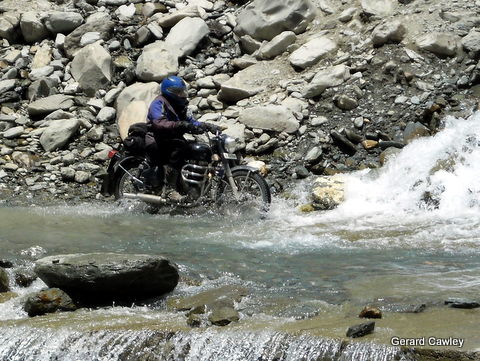 Slide Shows
Look out for slide shows in pages on Rajasthan, Turkey, Morocco, Fireside (in the El Crucero story), Big Trip North, Old Mail Routes, Endeavour Voyage, Jordan, Dalmatia, Rome and Venice, Kirtling, Mt Isa and the Gulf, India Nepal and Bhutan, Himalaya, Delhi and Agra, Tibet, South India, South Africa and Mongolia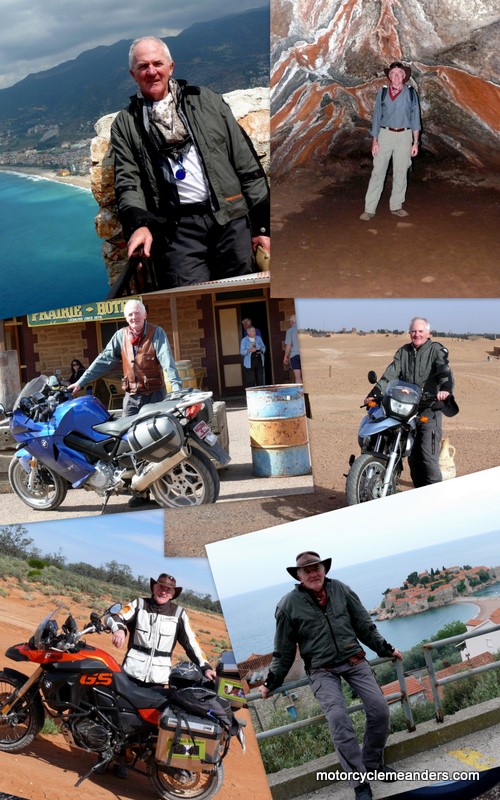 Clockwise from top left: Alanya Castle in Turkey; Undara Lava Tubes, North Qeensland; at M'hamid on the edge of the Sahara in Morocco; overlooking Sveti Stefan off coast of Montenegro; along the Murray River in far SW of NSW; Prairie Hotel, Flinders Ranges, South Australia.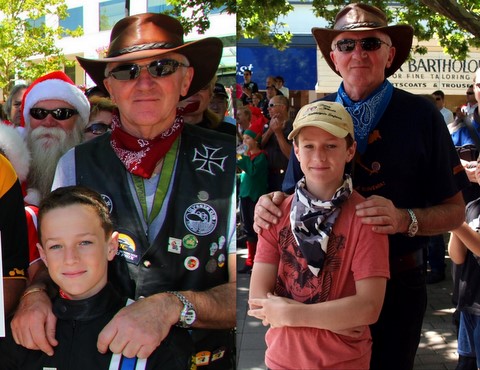 With No 1 grandson, Dylan, at successive Toy Runs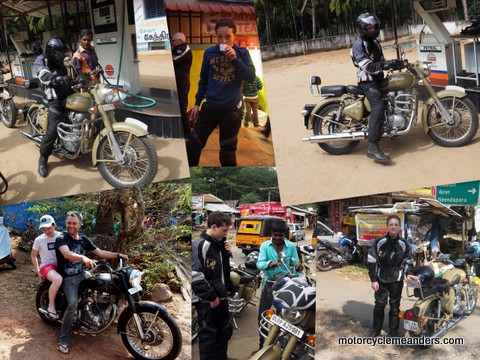 No 2 grandson, Oskar, on South India Tour

Whatís New
Like Motorcycle Meanders on Facebook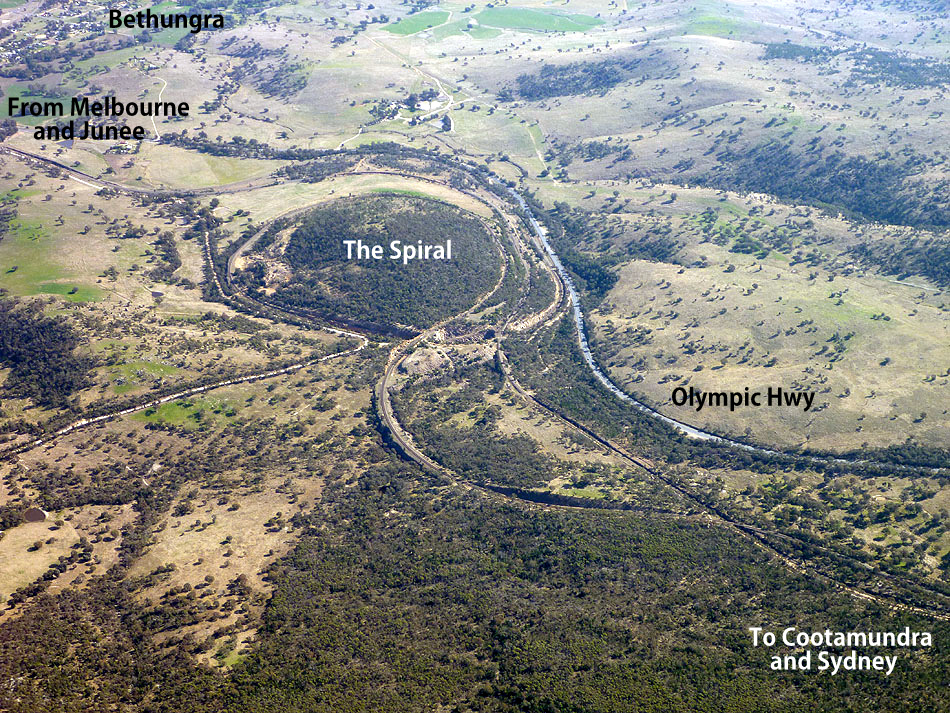 The Bethungra Spiral. A description of the 360 degree spiral on the Melbourne to Sydney railway. Published 23 July 2016

The story of a young Australian from the bush who joined the RAF just prior to WWII and ended up being killed at age 22 over North Africa. Revised and republished 22 June 2016
Exploring some back roads in the Riverina between Canberra and Wagga Wagga; and making some discoveries. Published 19 Feb 2016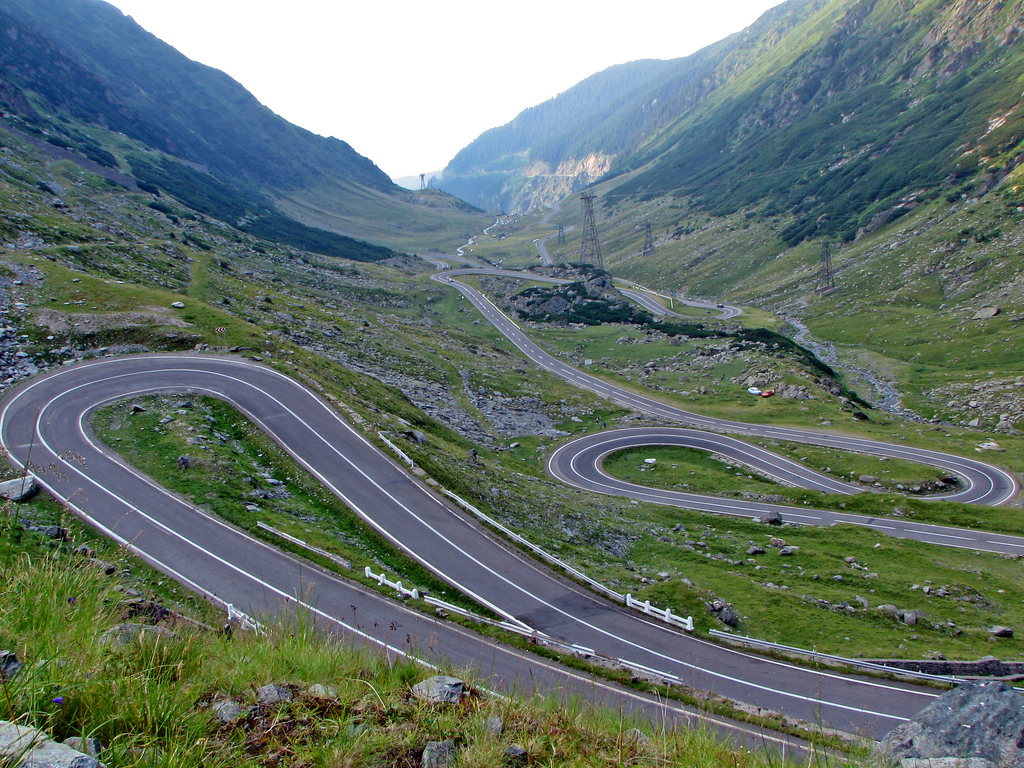 An insight into the next

meander abroad to East Europe and the Balkans, coming up in August 2016. Published Jan 2016
A personal pondering on a few issues about religion: The Eternal Observer. Published Oct 2015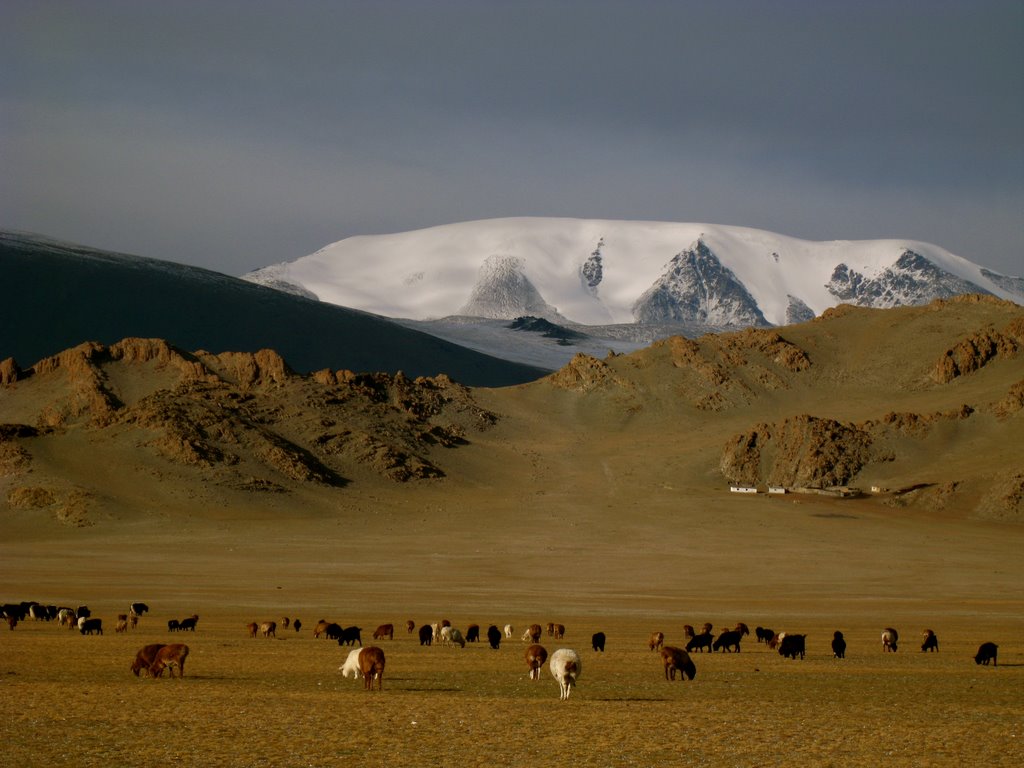 Here's a new page on the Mongolia tour in May 2015.It's been revised todescribe the actual tour.

Published 14 June 2015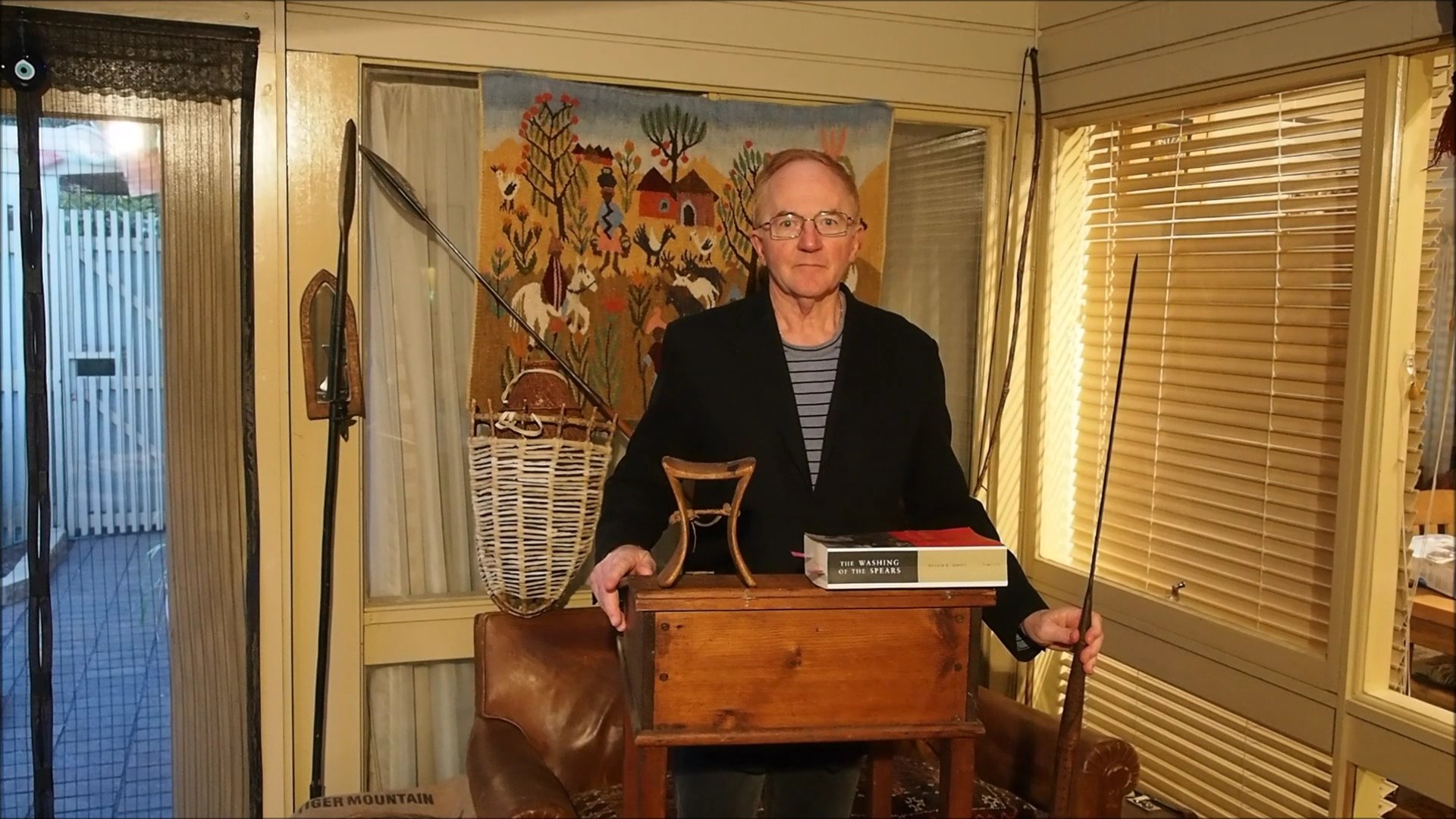 This is something different! I prepared a few lectures ahead of my South African tour. I've called them the Not So Great Courses. Published July-Sept 2014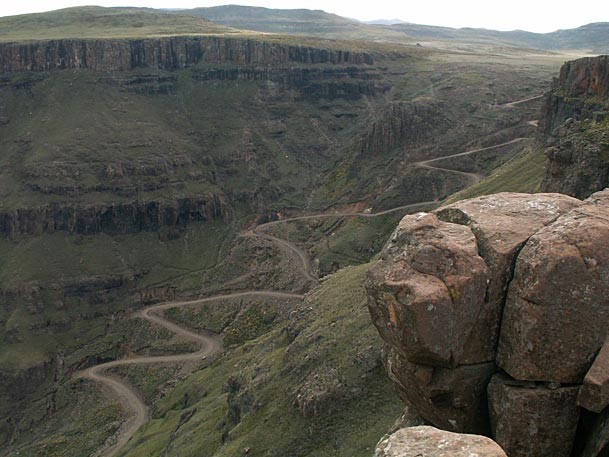 There's a page on the South Africa tour. It's now been finished post tour.

Re-published Dec 2014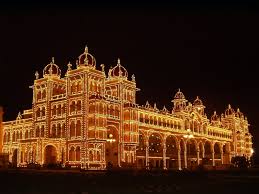 In January 2014, I took my grandson on an adventurous tripto South India. I blogged about it on the South India page during the trip and have since edited it and added a movie. Republished 2 May 2014.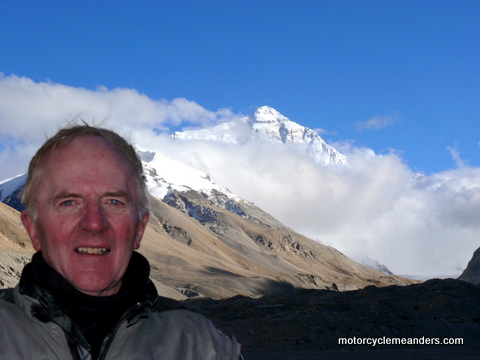 As an adjunt to a longer tour of parts of China (see below), I undertook a motobike tour across the Tibetan Plateau. Read about it on

Tibet Tour

page. Published 24 Oct 2013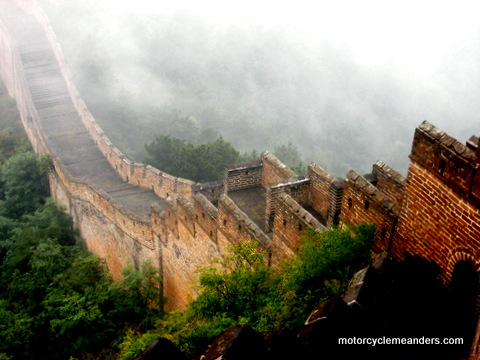 Tour of China undertaken as a prelude to the Tibet Tour. Read about the China Tour here. Published 24 Oct 2013























I