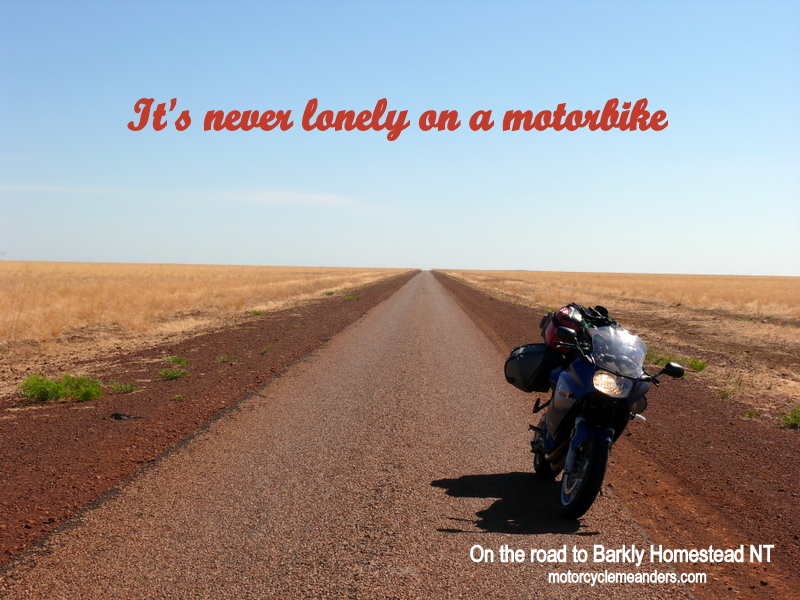 Meanders in Oz
Motorcycle Adventures in Australia – The Land of Oz
"A good traveller has no fixed plans and is not intent on arriving."
LaoTzu


Every ride is usually something of an adventure. Although my intention is to be selective in writing-up adventures, I'm sure this section will inevitably end up an eclectic mix of rides, stories and favourite routes. Click on the photos or headings to take you to the corresponding page.
This is almost an iconic off-bitumen ride. The Bridle Track dates back to the 1860s and was the only way in and out of the gold rush settlement of Hill End in central NSW. There are easier ways now but the Bridle Track provides a glimpse and experience of the way it used to be done; and it's an adventure worth having.
This experience combines a fascinating look into an aspect of early European settlement along the Hawkesbury River west of Sydney, the heritage-significant engineering and convict-built structures and great motorcycling. We're along the "Secret River" (Kate Grenville novel) and its even more secretive Macdonald tributary.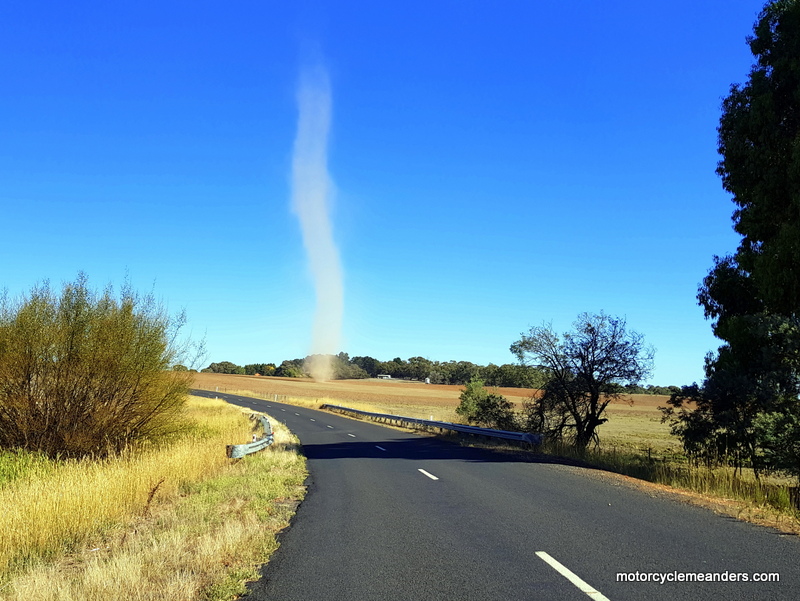 Traversing the Tablelands

A convenient, picturesque and motorcycle-attractive road between the central and southern tablelands – linking Bathurst and Crookwell/Gunning – has (as of early 2018) been fully sealed. It provides an alternative or competitor to the marvellous Goulburn/Oberon road!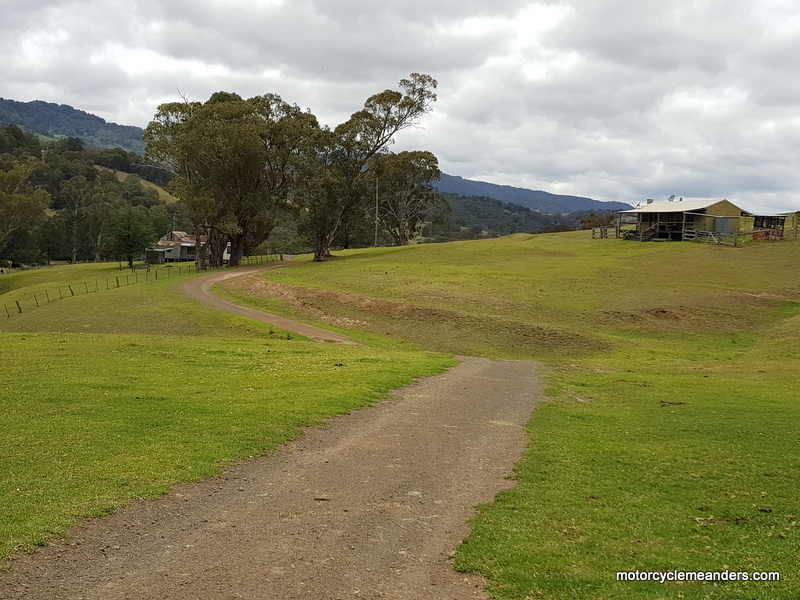 No Through Road
This was to be an adventurous ride through unchartered back country from Scone to Nundle in the New England district of NSW that was to include an interesting looking Crawney Pass. But plans got frustrated by closed roads and wrong turns.
This was a felicitous combination of enjoyable riding – mostly gravel – and time-travel back to past glory days of towns long lost and engineering feats mostly forgotten. It's not too challenging so waiting for anyone and everyone to experience it.
Exploring some back roads, including gravel roads, in the Riverina between Canberra and Wagga Wagga; and making a few fascinating discoveries along the way.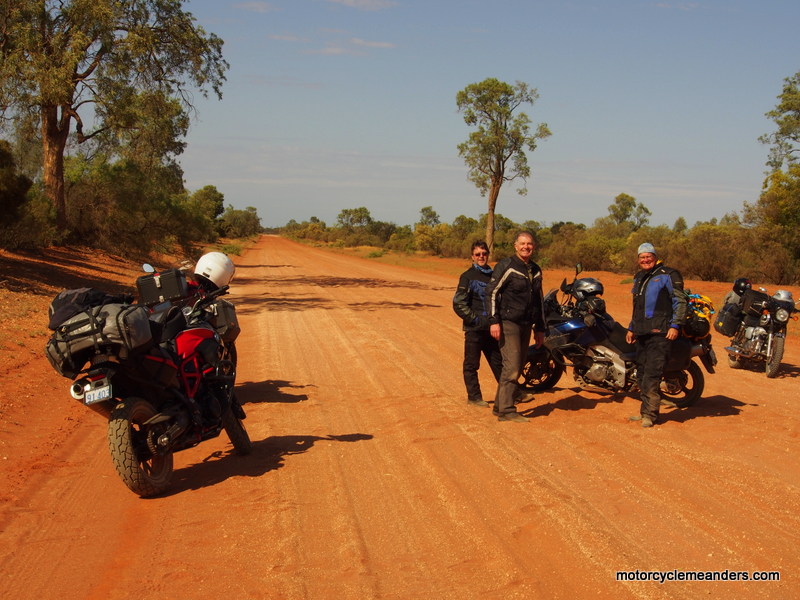 Darling River Run
An adventure with four friends tackling the sandy bulldust of the dirt roads and tracks running alongside the Darling River in Outback New South Wales as it makes its way south from Bourke to its confluence with the Murray River at Wentworth.
A three-week venture with the destination being the Queensland Outback cattle station of "Afton Downs". It will be a get-together by four of us who have done a few overseas motorcycle tours together.
Starting out to accompany a vintage expedition, this trip took me north from Mount Isa to the shores of the Gulf of Carpentaria; then across the Savannah Way to discover some new treats like Cobbold Gorge and the Undara Lava Tubes. It included a three week stay on the Atherton Tablelands catching up with an old friend before heading back south for home.
This trip set out to trace and experience the first mail routes, both horseback and coach, that were used to bring the Adelaide mail along its last stages from Blanchetown in SA to Wentworth in NSW. It was also the first serious trek on my F800GS.

 
This was my adventure to end all adventures. It was a solo effort of 10,000 km up the middle of South Australia, including the sand and gravel of the Oodnadatta Track, through the Northern Territory, the Gulf Country, and Outback Queensland. And all on a road bike – the F800ST.
 
This story seems a bit tame now – a few years on; but it was certainly ground-breaking for me at the time. Besides, it covers some great motorcycling country, totally manageable on a road bike.

 
These rallies are a long-standing tradition in Broken Hill – about as far west you can go in NSW without crossing into South Australia. But, although in NSW, you enter into the phone and time zones of SA! All very confusing. I have drawn together a couple of visits to the Ghost Town Rallies from 2006 and 2007.
 
This was a four day ride with mates just for the hell of it. In fact, its historical significance lies in the fact that it was the very first ride that followed getting set up with the where-with-all to publish a daily blog and then have a website to put it on.